Affiliate Marketing A-to-Z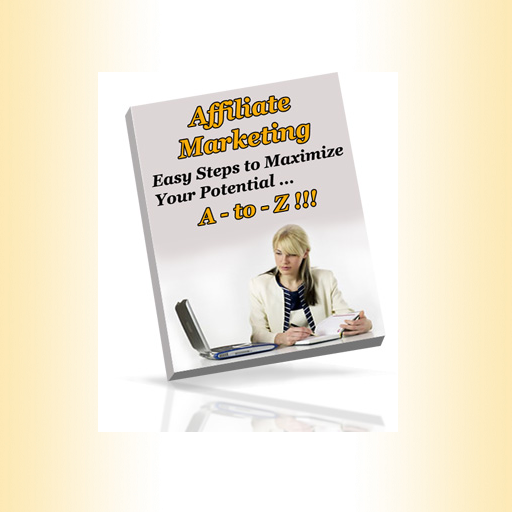 When it comes to money, we try our best to earn more. We not only become unconventional but also unafraid to try new things even if it takes a lot of risk. Affiliate Marketing A-to-Z is going to show you some of the most effective ways to increase your cash flow. In today's time, its no secret that the online industry is a great source for money as long as you know the right way around of doing it.

This app is going to talk about all that, more specifically you will be learning about affiliate marketing. You'll get to know about how you're going to passively earn extra income. The best part aabout this app is that it features an ebook with very valuable information that might be just what you're looking for.

Affiliate Marketing A to Z app discusses about why you should start with affiliate marketing, how to choose an affiliate program that is a good fit for you, how to make money from affiliate marketing, tips and strategies to find the best affiliate product or service for you, affiliate marketing FAQs, affiliate marketing precautions and affiliate marketing jargons.

If you are still thinking about, you're wasting your precious time that can earn you whopping handsome income everyday. There's still time to turn your wheel of fortune. So, go grab this app on your smartphone. The download is absolutely free at both Google PlayStore and Amazon Appstore.
Table of Contents:-
Introduction
3 Things All Affiliate Marketers Need To Survive Online
Top 3 Ways To Boost Your Affiliate Commissions Overnight
Which Affiliate Networks To Look Out For When Promoting
So Many Affiliate Programs! Which One Do I Choose?
Here's How To Avoid The 3 Most Common Affiliate Mistakes
Mistake number 1: Choosing the wrong affiliate.
Mistake number 2: Joining too many affiliate programs.
Mistake number 3: Not buying the product or using the service.
Using Product Recommendations To Increase Your Bottom Line
Easy Profits Using PPC In Your Affiliate Marketing Business
Using Camtasia Can Increase Your Affiliate Checks
How To Become A Super Affiliate In Niche Markets
Introduction:-
Being in the affiliate marketing business is not that hard now with the internet at your disposable. It is much easier now compared to the days when people have to make use of the telephones and other mediums of information just to get the latest updates on the way their program is coming along.
So with technology at hand, and assuming that the affiliate is working from home, a day in his or her life would sound something like this…
Upon waking up and after having breakfast, the computer is turned on to check out new developments in the network. As far as the marketer is concerned there might be new things to update and statistics to keep track on.
The site design has to be revised. The marketer knows that a well-designed site can increase sign ups from visitors. It can also help in the affiliate's conversion rates.