5 Ways to Get Rid of the Baby Fat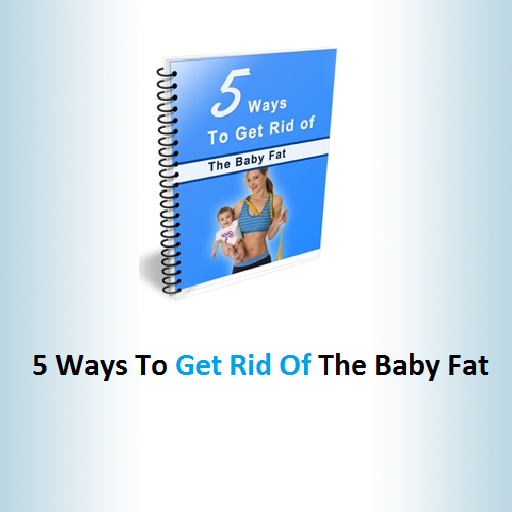 Motherhood is undoubtedly one of the most joyful period of a womens life but besides enjoying those precious moments, we usually forget to pay attention towards our health and keep on gaining weight which in return make us looking mature and unhealthy from within. Being overweight means inviting laziness in you. Therefore, its important for every new mother to become a little concious about your health and figure as well.

With this wonderful and time saving app, you will master the ways to get rid of belly fat which is often the main concern among women after pregnancy. Baby fat usually hangs around stomach and there's nothing so cute about it. So, no more waiting, download this app on your phones today and keep a check on the latest 5 ways to get rid of the baby fat whenever you are free. Just 5 minutes to read and understand these 5 expert tips and you will naturally feel the urge to follow these amazing tips for losing weight.

Believe it or not, by sticking to these 5 simple tips, you are not only going to get back in shape that will boost your confidence from within but you'll be an inspiration to all those new moms, who are struggling to get rid of baby fat fast. This ebook offers quick healthy meal recipes with health and nutrition tips that will help every women become more motivated towards losing weight. These are those 5 timeless tips that have to be practically applied into your lifestyle to see the magically results in just a matter of a month or two.

Available at GooglePlayStore and Amazon AppStore. Download your app now. It's for free.

1. Breastfeeding

Many women who have recently given birth are always interested in attempting to lose some of that extra weight that traditionally accompanies having a baby. What many of these women do not entirely realize is the fact that breast-feeding can not only help provide the baby with essential vitamins and nutrients, but can also help in the weight-loss process.

For example, the average mother will utilize somewhere between 500 calories and 800 calories a day producing milk for the baby. Not only will the baby receive the health and nutrition that it needs, but it may also enable a woman to lose baby fat a lot faster.

2.Drink Plenty Of Water

Drinking plenty of water is something else that can dramatically help a new mother lose weight. How is this possible? And to be realistic, how much weight can actually be lost using this method? Let's dig into this issue.

The very first thing you need to understand is that water has no calories whatsoever. We are not talking about special water that you might buy at a grocery store that contains sugar or other additives which contain calories. The water we are referring to is the basic water they can come right from the tap.

3. Eat Well

Next, many women who are interested in losing baby fat after giving birth will sometimes make the classic mistake of cutting back on the amount of food that they consume in a manner that is unhealthy. In other words, it can actually be counterproductive to eat dramatically less amounts of food if you are truly interested in losing weight.

4. Hot Yoga

I already see the raised eyebrows ! However,did you know that doing hot yoga after pregnancy can not only help improve your psychological outlook, but can really have a lot of positive physical health benefits as well. Some of those positive health benefits that are physical in nature include burning fat and losing weight.

5. Relax

Finally, far too many women want to try to lose the extra weight that they accumulated during their pregnancy virtually overnight. While it's certainly understandable that a woman would want to look the way she did before her pregnancy began sooner rather than later -- it's important that there be a realistic outlook on this process. After all, it takes approximately 9 months to gain the weight associated with being pregnant. Do you really think it makes sense to assume that most of the baby fat can be lost in nine days or less? Of course not !